More vets recommend Hill's than any other pet food
Hill's pet food was developed by a vet, and it's reputation amongst vets is unbeatable. Vets trust us because they know that all our foods are carefully formulated by veterinary professionals using only the very best, clinically proven ingredients.
Your pets can also be a Hill's pet
Our pet foods are still formulated by vets, and continue to help pets and owners get the most out of life together. We believe that if you feed your dog or cat Hill's, you will be helping your pet enjoy a longer, healthier, happier life.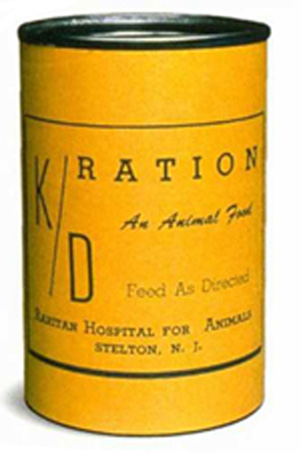 The first Hill's pet food
Dr. Mark Morris was an exceptional vet. He believed that we should take pet healthcare as seriously as our own. That's why he opened the very first vet clinic for family pets. Before then, vets had mostly treated large farm animals and working horses and dogs.

Mark Morris saw the link between poor nutrition and illness in pets, so he developed a pet food that was superior to any other on the market. The company started small, with Mark and his wife making the food themselves for their patients.
Buddy – the first ever Hill's pet
The turning point for Dr. Morris came when he met a blind man called Frank. Frank's much-loved guide dog, Buddy was suffering from kidney disease and he asked Dr. Morris if he could help him.

Dr. Morris knew that because many of the commercial pet foods available at the time contained a lot of salt to make them taste better, feeding them could harm the kidneys. So, he set about developing a food that was low in salt yet high in flavour and nutritional value.

This food became Hill's Prescription Diet k/dTM, which went on to become the first commercially available Hill's pet food. It helped Frank and Buddy enjoy many more happy years together. That's why we think of Buddy as the first ever Hill's Pet.